Alter Trade Timor (ATT)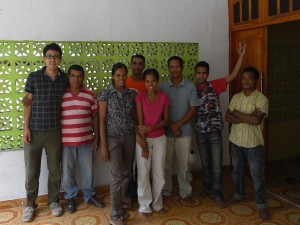 EXPRESSION OF ATT STAFF FEELING TO THE FRIENDS IN JAPAN IN PARTICULAR TO THE VICTIM OF EARTHQUAKE,  TSUNAMI AND VICTIMS OF NUCLEAR POWER PLANT;
1. We are here feel shocked when we heard the news about the earthquake and tsunami that trucked people in Japan, particularly in the area of Tohuku, Miyagi, Iwate and Fukushima. We saw on TV there a lot of people died, missing and suffering until now. We heard that in Tokyo, thousands of people could not retu
rn home after the work and stay at the workplace. Dark night made a lot of people do not live as usual.
2. On  the eleventh of March, when we watched on TV, we thought the incident occurred only once, but in the following days we obtained information that victims was increased from day to day. We also heard that many people try to save themselves by distancing themselves from the areas of sea, but due to the snow season makes a lot of people who lost their homes  more suffering and even many of them died.
3. We also heard that not only the Tsunami and earthquake, but as its continuation, the other major  problem arisen at Dai-Ichi Fukushima Nuclear Power Plant. Nuclear Power was melting has destroyed the environment in your country. Radioactive poison has made people more miserable. We also hear that your food
especially water, vegetables and milk also have been contaminated by radioactive poison derived from the TEPCO company. We also heard that workers who work in making cool the engine at the reactors mostly poor people.
4. We are concerned because many people lost their job, and do not work as normal as before. Farmers have been lost their gardens/farms, parents lost their children and down children lost their father or mother and family. The natural disaster was happened in your country reminded us of our crisis that made our people suffer as you are. The nature of the event might be different but the feeling of misery might be the same.
WE HAVE SOLIDARITY MESSAGE TO THE PEOPLE IN JAPAN AS BELOW;
1. To the people who have passed away because of natural disaster, we pray may God blessed their soul and provide them a proper place in heaven.
2. For people who are suffering up to now, please be patient and make yourself strong to accept reality and continue take effort to stay alive. As a human beings, everyone has the same path toward same ending world, depending on the time to decide.
3. To the people who work in government institution an civil society organization in Japan that, natural disaster which have occurred could be a lesson to make s change for benefiting all people.
4. Your problems and misery as a good lesson for us here. As a new country we need to learn from the lessons.
5. We all need to share information to each other and it is the right time to change our way of life. We must adapt ourselves with the nature and keep our culture.
6. The modern technology can be used but it must not be a danger to the people's life and more than that, local technology must be conserved in order to have balance life in the present and future.
7. We all are the same as human beings. We are living in the same atmosphere. Therefore it is important to remind each other to continue save the atmosphere that we live in.
8. Here,  we are solidarity group are ready to hear your experiences of misery. Please share to us your sentiment and information on your real life, and current change.
Kdadalak Sulimutuk Institute (KSI)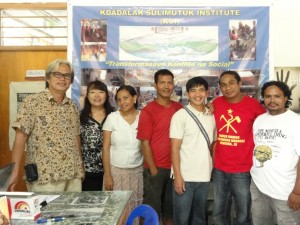 THE FOLLOWING ARE THE SOLIDARITY FEELING AND MESSAGE FROM ALL KSI STAFFS;
We are expressing our deep solidarity feeling to people in Japan those who were affected by earthquake, Tsunami and the poison of nuclear power plant. We feel sad when we saw by Newspaper, television, including internet which showed  many people died and suffer from the natural disaster. As Japanese organization network group (ATJ, APLA and APF) we feel that we also part of misery you are facing. We are encouraging you to be patient to the misery, because by the event as human being can learn new lesson to be able to change way of life in the future.
MESSAGE;
To the people:Keep strengthening your faith to continue struggle in order your government can protect your life by preserving your culture and your original ecology.
To NGO/Civil Society Organization:Speak out strongly the people voice, strengthening your network to continue struggle against  technology which creating danger to the people in Japan.
To government of Japan:Please work together with all stakeholder to the best for the people. Please do not look at only the interested parts' benefit. Change  your  strategy when you apply modern technology in the area where people live. We are here  also learn from your problem that your people have been faced.
Happy solidarity!!
Grupo Koperativa Haburas Hera (KHH)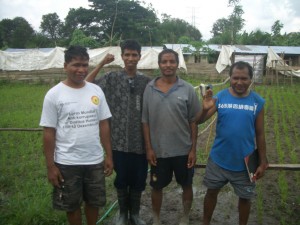 WE, ALL THE MEMBERS OF KHH WOULD LIKE TO EXPRESS OUR FEELING TO ALL FRIENDS IN JAPAN, SPECILALLY FOR THE VICTIMS OF EARTHQUATE AND VICTIMS OF NUCLEAR RADIOACTIVE;
We are really concernd on the earthquake and Tsunami that happenened in Japan. It has been killed so many people in Japan, mostly people from area Tohoku, Miyagi, Iwate and Fukushima.
WE WOULD LIKE TO SHARE OUR MESSAGE TO ALL FRIENDS IN JAPAN THAT;
We, from Timor-Leste would like to express our condelence to all the victims who passed away, caused by Tsunami and Earthquake. We also keep praying for all the souls to rest in peace. For the families those who lost their relatives, please be strong. We never know when the natural disaster will happen. For that, we hope that it will not happen again. Earthquake and Tsunami in Japan as one of the big disasters, so that we would like to send our message to brothers and sisters in Japan to be strong and continue to have hope for life.
Grupo Koperativa Hakbiit Moris (KOHAMOR)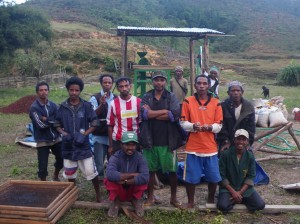 WE, ALL THE MEMBERS OF KOHAMOR WOULD LIKE TO EXPRESS OUR FEELING TO ALL FRIENDS IN JAPAN, SPECILALLY FOR THE VICTIMS OF EARTHQUATE AND VICTIMS OF NUCLEAR RADIOACTIVE;
1. It's really made us shocked and felt very sad for the victims of the disasters that happened in Japan such as earthquake, Tsunami and Nuclear power plant problem which destroyed all the system. Some of us saw the news on television, listend to radio and also heard from friends that shared us this information. We all here could feel your sorrow and sadness when many people were missing, many victims were passed away, houses and all the facilities were destroyed.
2. The biggest problem now is about nuclear power plant which iss radioactive has been contaminated to water, food, soil and so on. It was made us very concern for all the victims that have to face the situation to the nuclear problem. For all the farmers who lost their land and can't do anything and also for all the fishermen, we really feel it from the bottom of our heart.
WE WOULD LIKE TO SHARE OUR MESSAGE TO ALL FRIENDS IN JAPAN THAT;
1. We will keep praying for all the victims that have passed away, may their soul rest in peace.
2. We would like to encourage other friends to be strong to face the situatio
n. Please be encouragenous to accept the reality and try hard to not live in long sadness.
3. All those things as an experience and lesson for all of us.
4. From Timor-Leste we would like to tell you all that  LETS STAND UP TO MOVE FORWARD, TO REBUILD  EVERY THING AND TO LIVE IN PEACE. LIFE MUST KEEP GOING ON!